During 2021, we were asked to design, develop and manufacture 16 pull handles for the fitting out of a private residence in Paris.
Inspired by the desert, the pattern evokes a landscape of dunes and plays with the variations of material between shadow and light… The tools create multiple textures: sandblasted, hammered, grooved or grained.
A graphic study and a work of sampling made it possible to achieve the compositions and the decorations of the 16 fixing plates which contrast with the sobriety of the grips.
Photo credits: Marc Dantan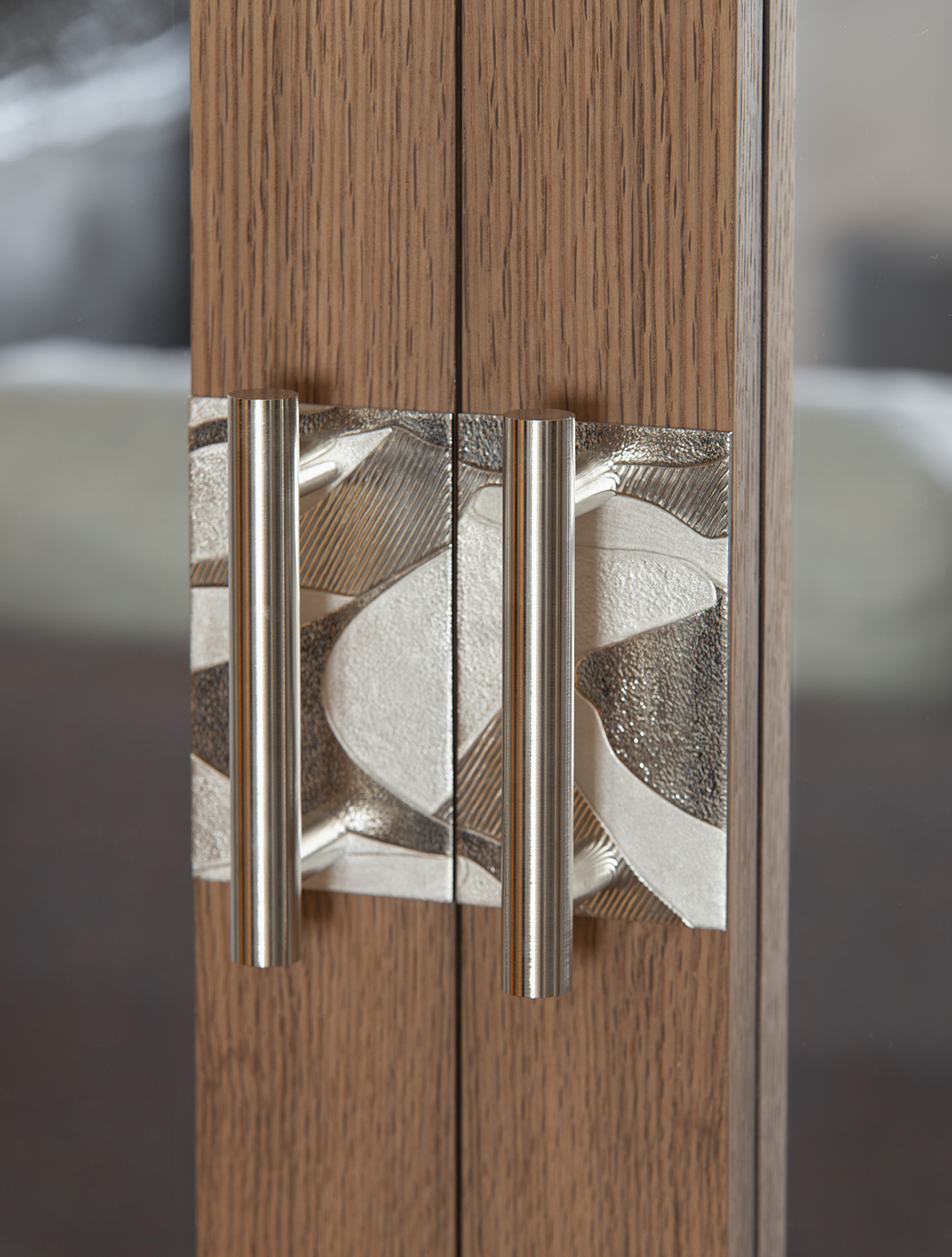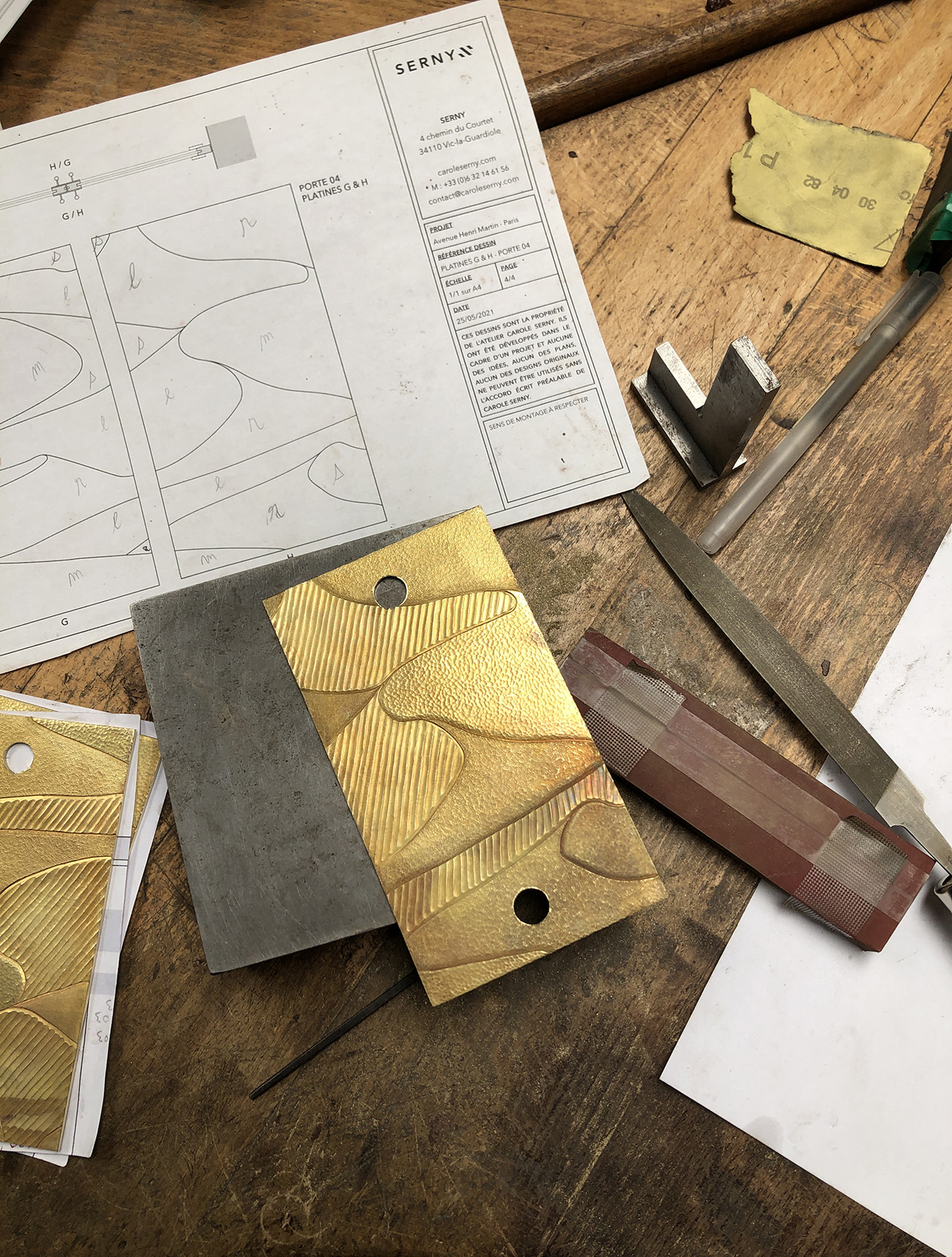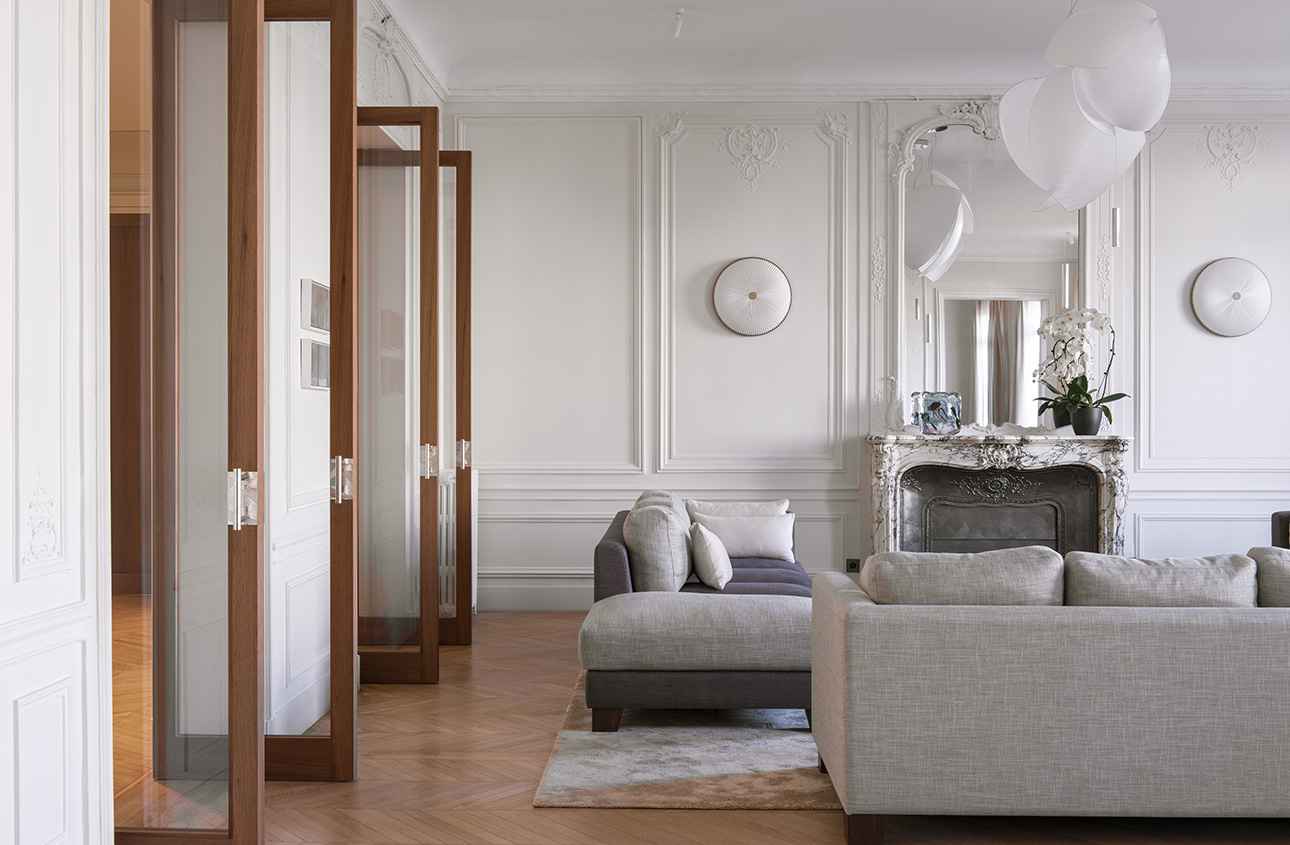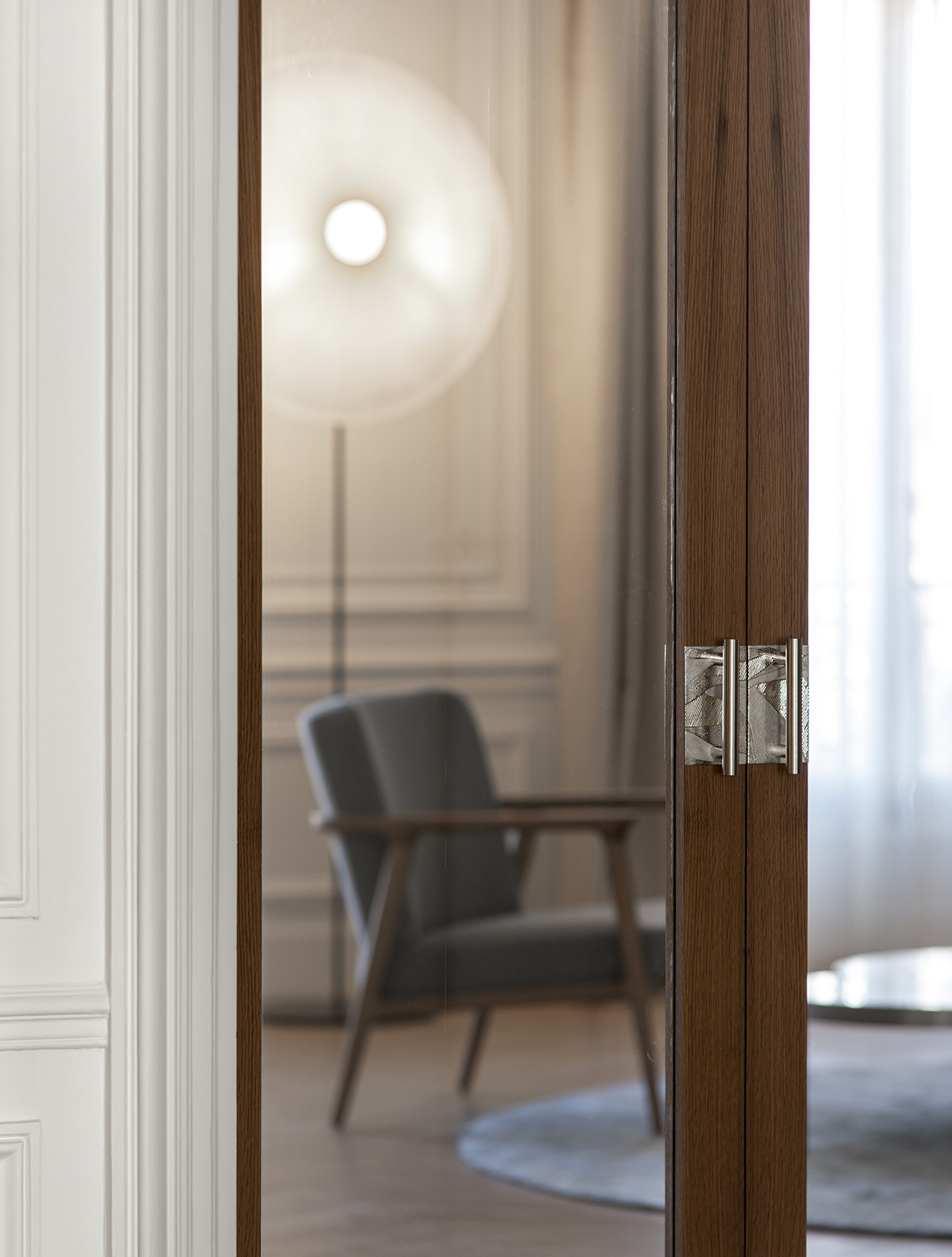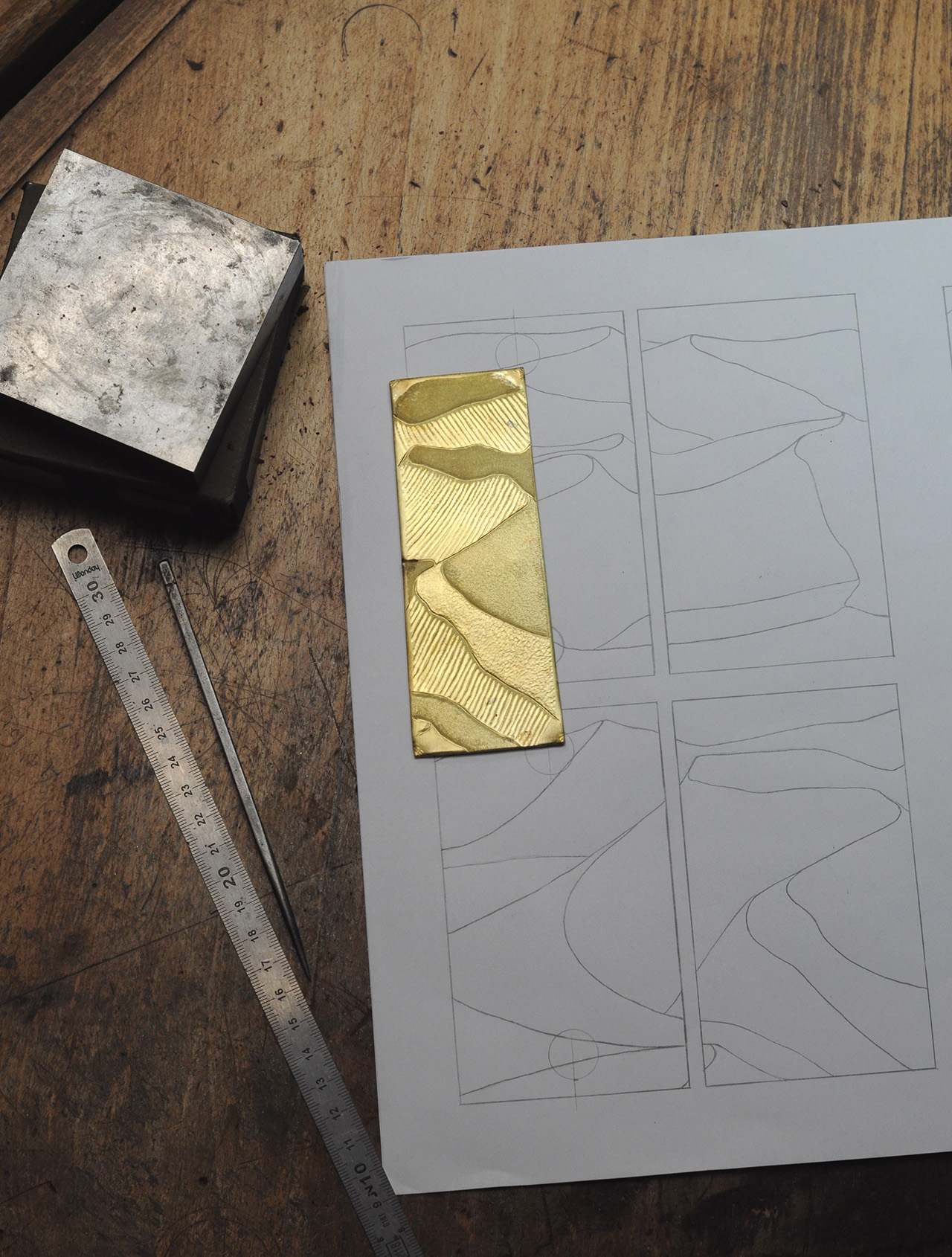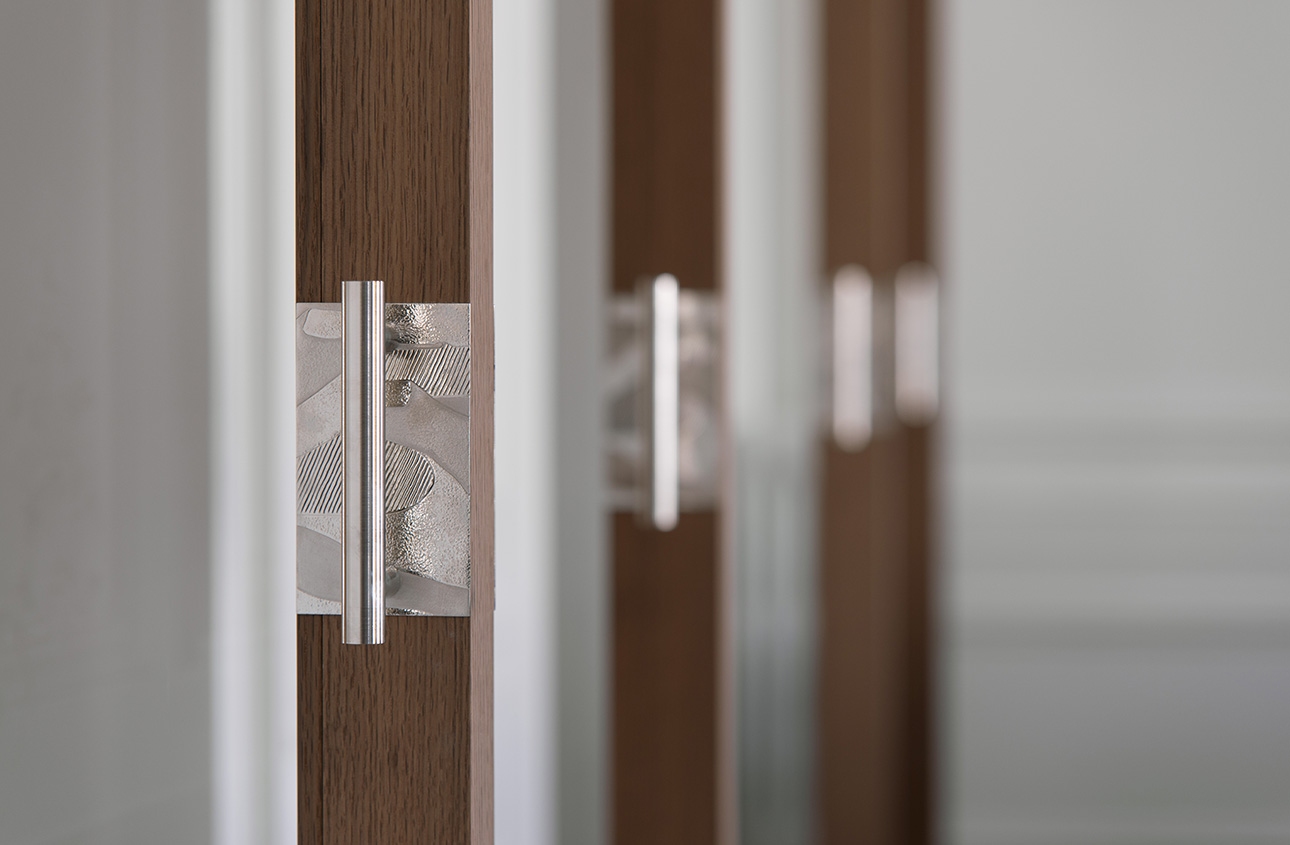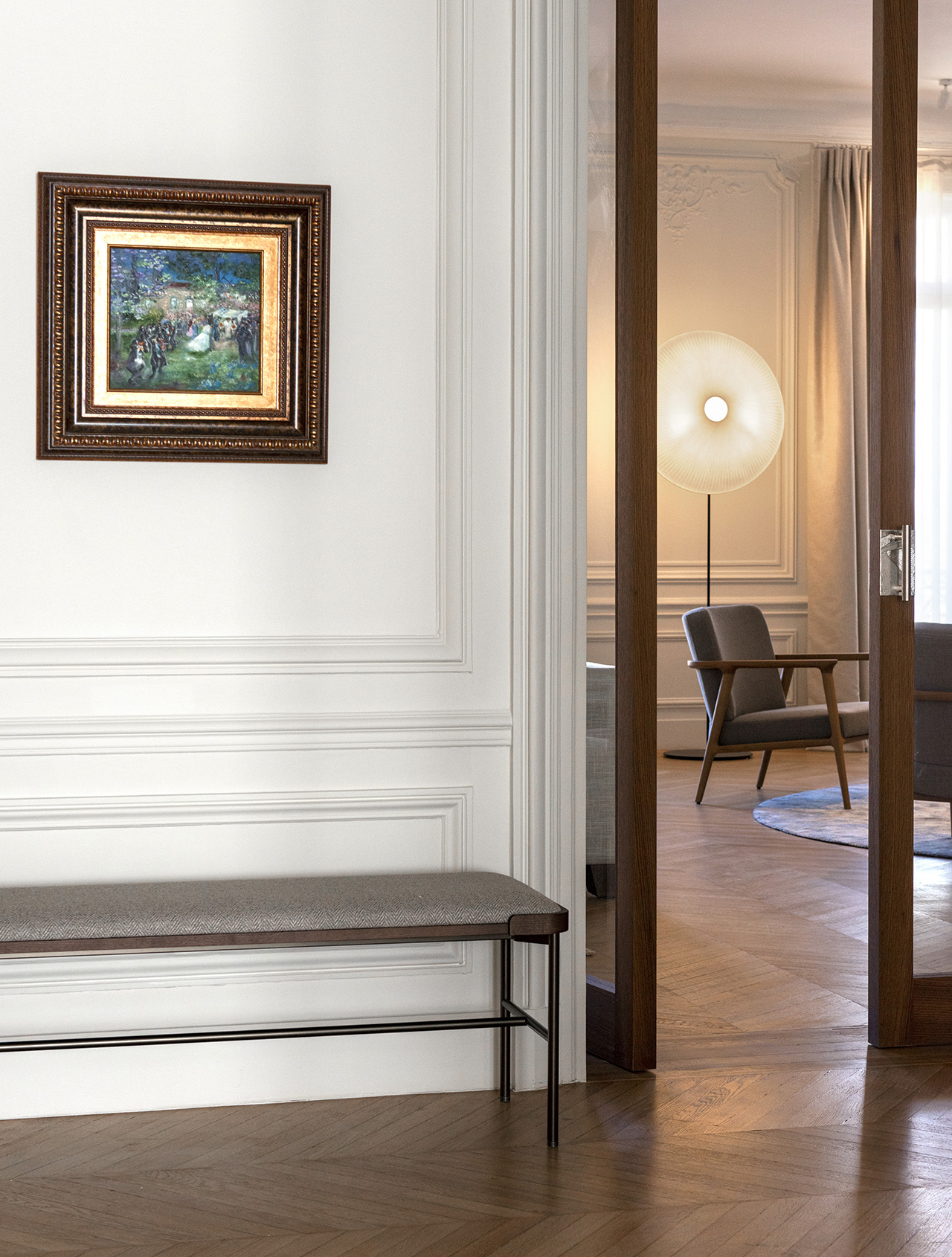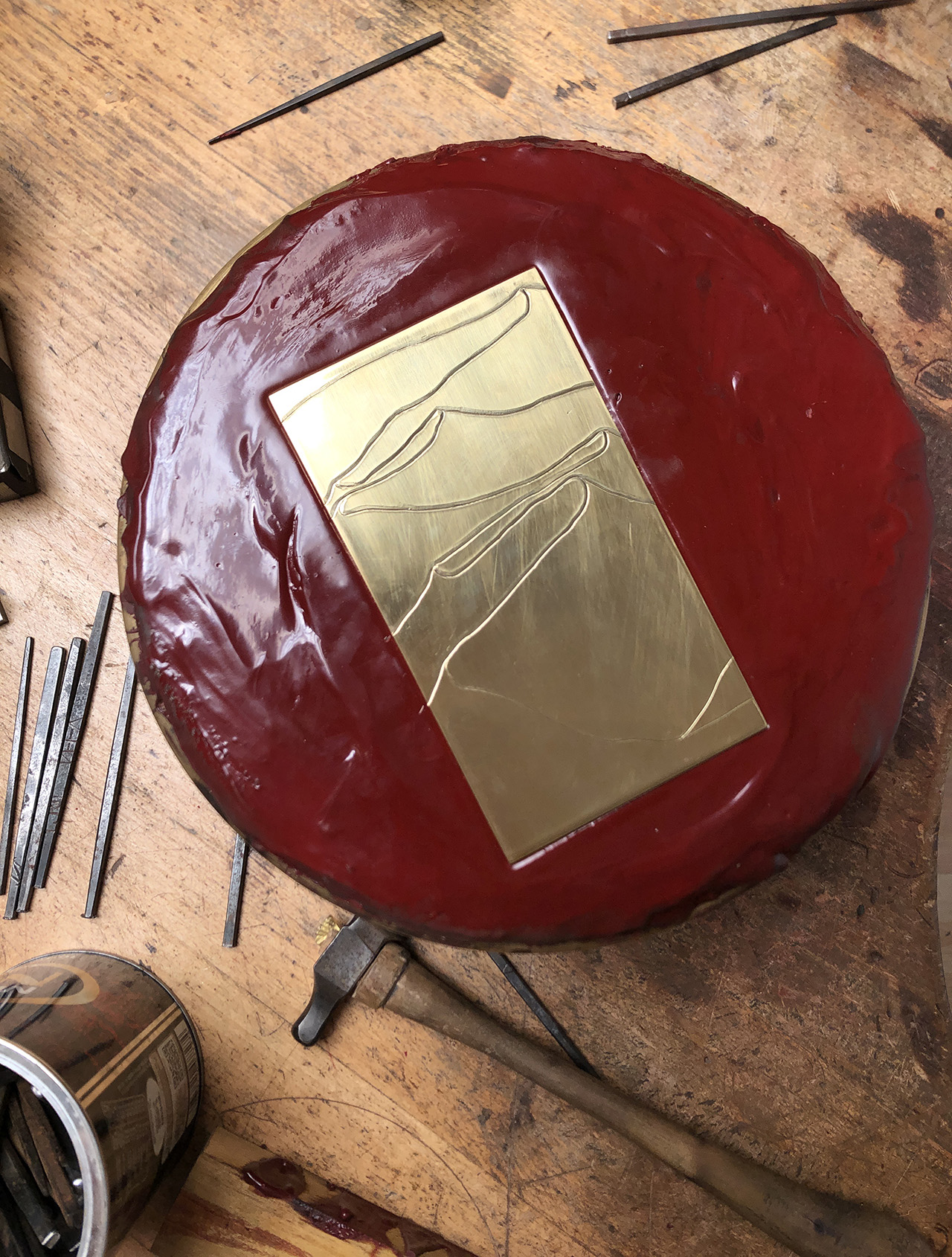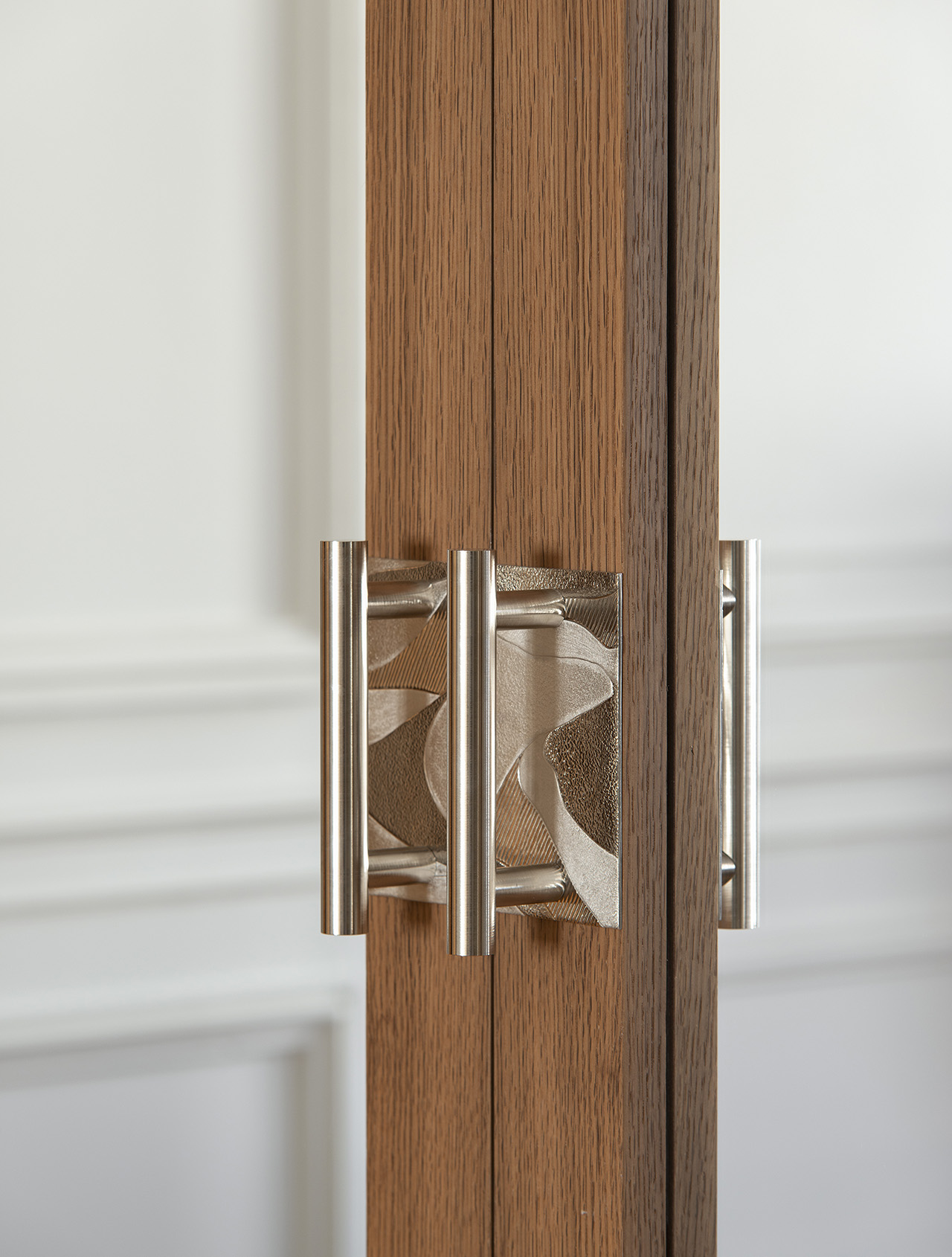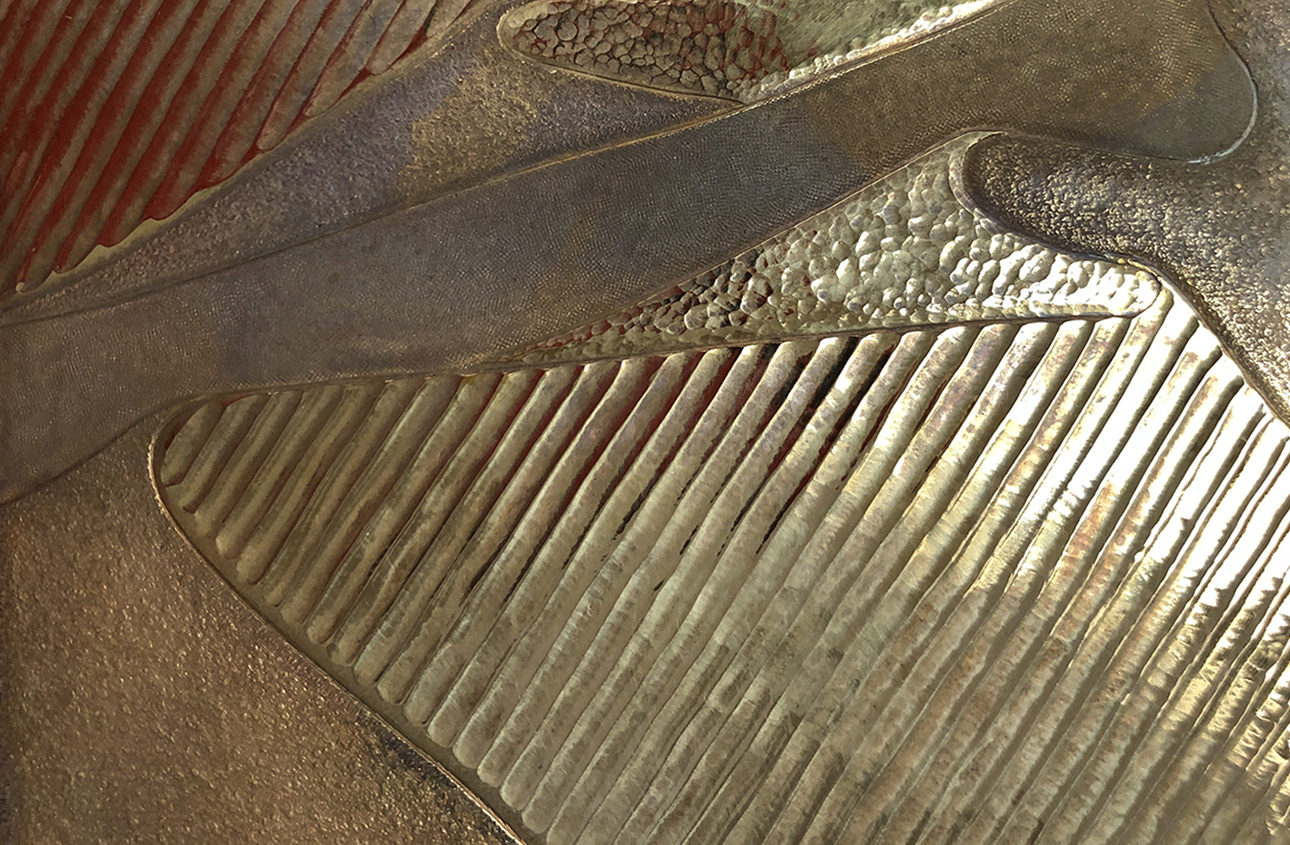 In conjunction with the interior designer Sophie Petit and the other building trades, the handles were designed to measure: proportions, fastening system, surface treatment and finishes.
Surface-mounted on pivot-mounted doors, the handles feature a polished nickel finish that adds shine and guarantees longevity and easy maintenance.
Tailor-made is a qualitative and exclusive service for which each project is studied upstream by hand and computer, according to needs.
Consult us for any request.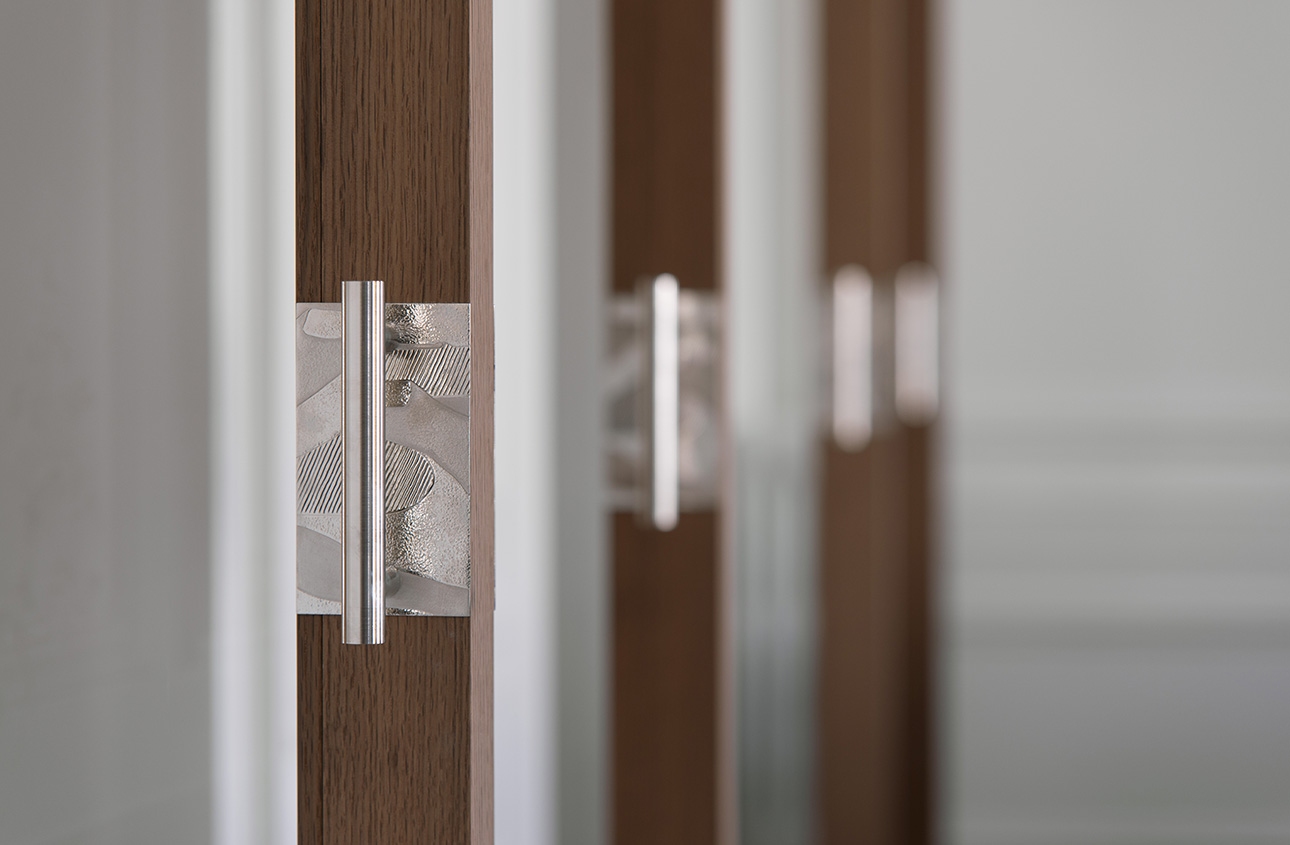 ADRESSE
4 chemin du Courtet
34110 Vic-la-Gardiole