The COMING-AND-GOING of WAVES 
The ECUME decorative panels have been designed as a wall composition of nine elements. Three chiseled fine silver sheets and six blue linoleum panels fixed on solid beech frames.
Inspired by the back and forth of the waves on the beach, by the vaporous foam that comes to die on the sand as the wave recedes, the ECUME panels evoke a trace, a snapshot captured in the metal.
CHISELING, a PICTURAL intervention
In this piece, the artistic intention merges with the craftsmanship. The chiseling reveals its many facets to tend towards an almost pictorial and sculptural intervention.
Solid wood, linoleum, fine silver shaped and chiseled by hand.
Each panel: L.125 x D.30 x H.160mm
Global composition: L.435 x D.30 x H.540mm
Consult us for any request.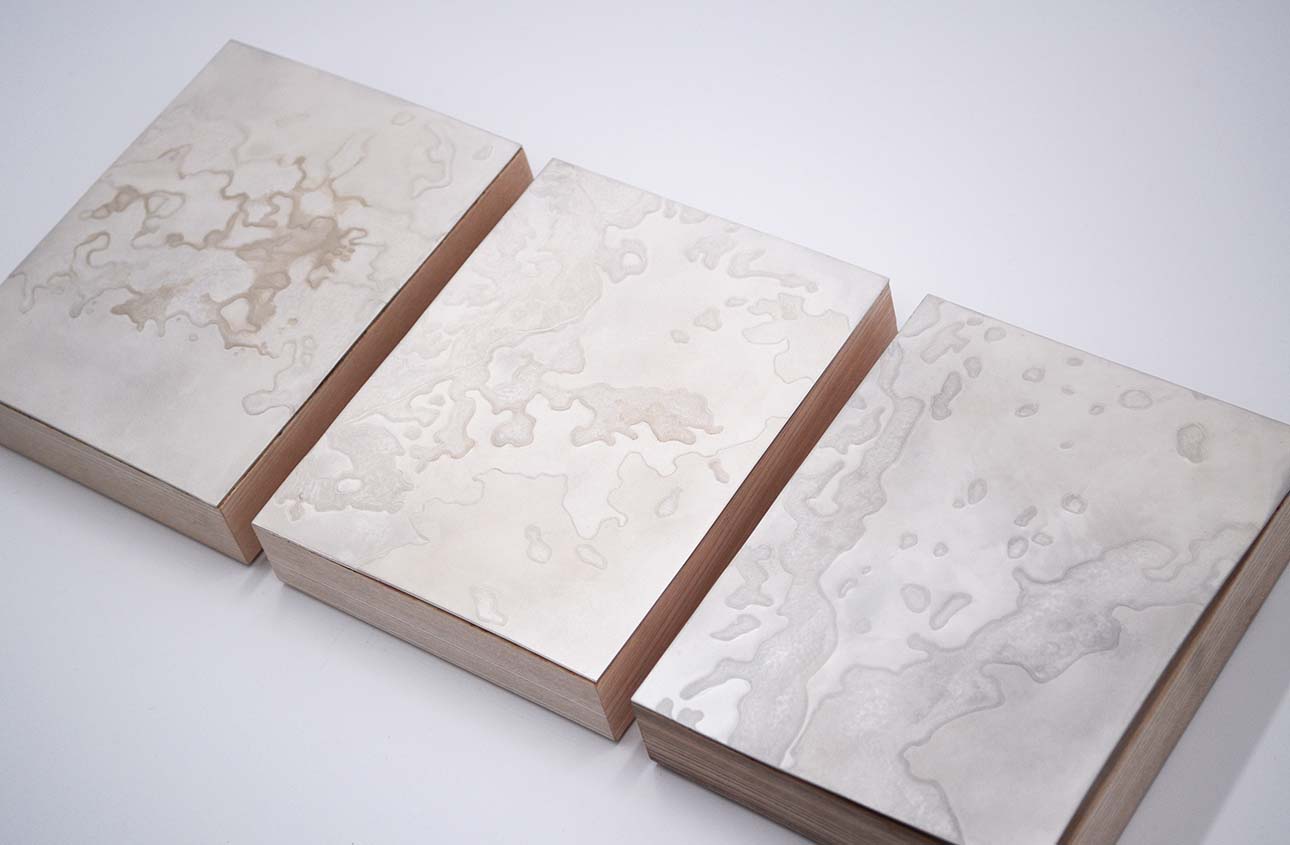 ADRESSE
4 chemin du Courtet
34110 Vic-la-Gardiole